A mate of mine in Denmark sent me some karusando (sp?) blade in return for putting a handle on one for him heres the result:
handle: local oak burl
inset :european bison bone scrimshawed by me.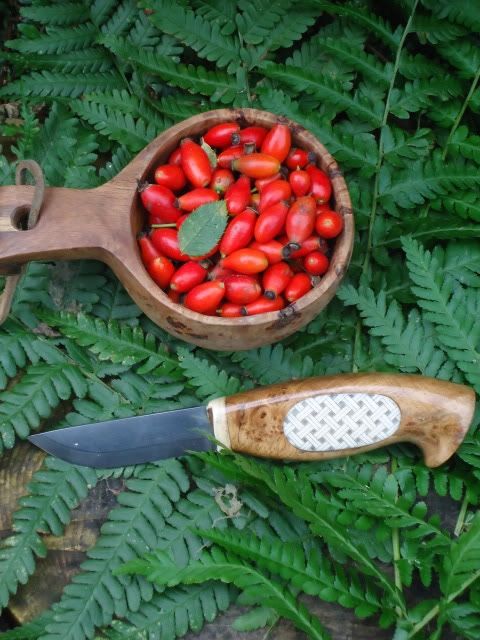 for the sheath i chose a dangler patten,and as it was for a Danish chapi added a map of Denmark carved into it and a compass rose,i finished it in an antique style which i think suits the knife.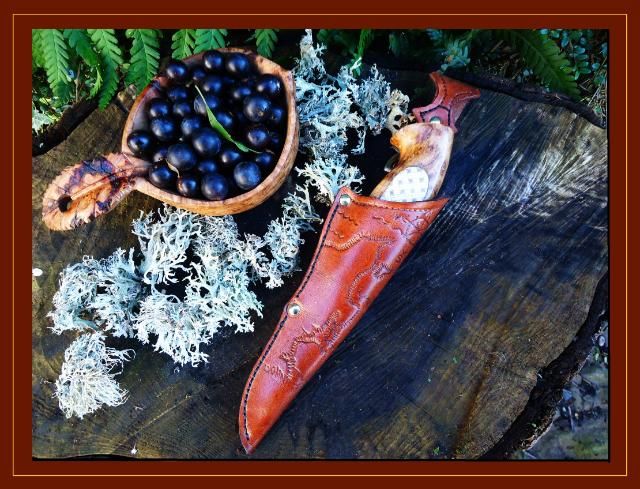 thanks for looking.