So I have a stacked birch bark knife in progress........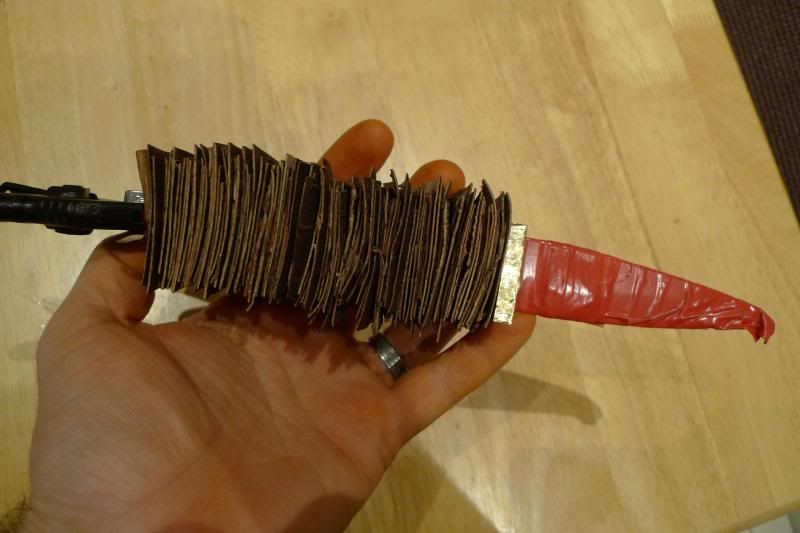 This stack will compress down a fair bit and I want to add some wood in between.
My question comes in regards to putting the knife in the oven to heat the birch bark while under compression and have the tar glue the bark together.
Do you think the wood will be ok to go in there too and it'll adhere to the bark from the tar or is it a daft idea? Seems to me like it should be ok but before I rush to do it I thought I would get some other views.